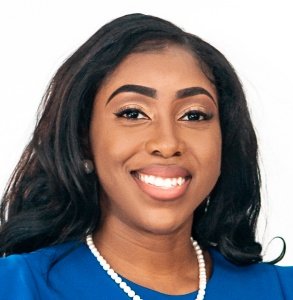 Shermara is an HR expert who has established herself as the heart of this HR Consulting firm and also dedicated her career to advancing the HR community. With over 10-years of experience in Human Resource Management, her primary focus at SW HR Consulting is optimizing client service and enhancing business growth. Having spent years honing her HR and managerial skills, Shermara is brilliant at collaborating with other staff members to provide cost-effective and results-oriented human resource services. This has enabled clients to concentrate on their core business and maximize their results.
She loves bringing innovation to the table when working with clients, integrating cutting-edge approaches to relieving the organization's daily burdens and creating an environment where organizations can thrive regardless of their size and social recognition. Master of Science – MS, Industrial and Organizational Psychology at the Southern New Hampshire University, Shermara excels at strategically tailoring her HR experience to solving organizational challenges. She implements her educational skills to consolidate any interpersonal or communication related issues. Because of this, she can consult with individuals of all education levels; helping organizations achieve optimal performance levels that promote organizational growth. As the bedrock of the business, Shermara is incredibly focused. She has a clear understanding of what it takes to satisfy clients in this fast-changing economy. Pragmatic, practical and realistic, her ability to seamlessly harness each consumer need to find the perfect solution has shaped the ethos of the business. The above-mentioned qualities and/or traits set SW HR Consulting apart from any other HR Consulting firm.
One of her greatest skills involves the ability to collaborate and build a smooth rapport with like-minded business owners. The experience she has gained as a business owner herself enables her to creatively and naturally solve problems leveraging her human resources skills to achieve the much-needed results. Shermara is highly committed to excellent customer service. Her goal is to make every single client feel comfortable and relaxed knowing that a passionate and experienced HR Consulting firm has them covered. Part of her desire is to grow and expand her business to the next level while building a team who share the same goals as her!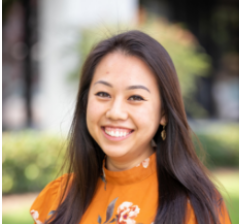 As a Human Resources Manager at SW HR Consulting, Madison is dedicated to organizations' growth by increasing employee engagement and motivation within the workplace. Through years of experience as a human resources manager, Madison has developed a wide array of human resources skills, including SOP creation, process improvement, data analytics, performance management, learning and development, training administration, succession planning, recruitment, onboarding, job description creation, personnel auditing, leave of absences, payroll, and benefits administration.
Madison's passion for boosting employee morale and aiding team development gives her unique perspectives and capabilities to work alongside Shermara in perfecting the implementation process for all new clients as well as ensuring all current client's expectations and needs are being addressed. She also enjoys offering her expertise to facilitate our clients' success and being a key driver for our business development strategies.
With a master's degree in Organizational Psychology, Madison's personal journey to growth puts her in the best position to represent our organization and collaborate with the team effectively to meet clients' needs. Madison also takes pride in engaging as a mentor to help her colleagues grow and develop as HR Professionals. She is passionate about the opportunity to showcase her talent and work with a diverse array of clients at SW HR Consulting.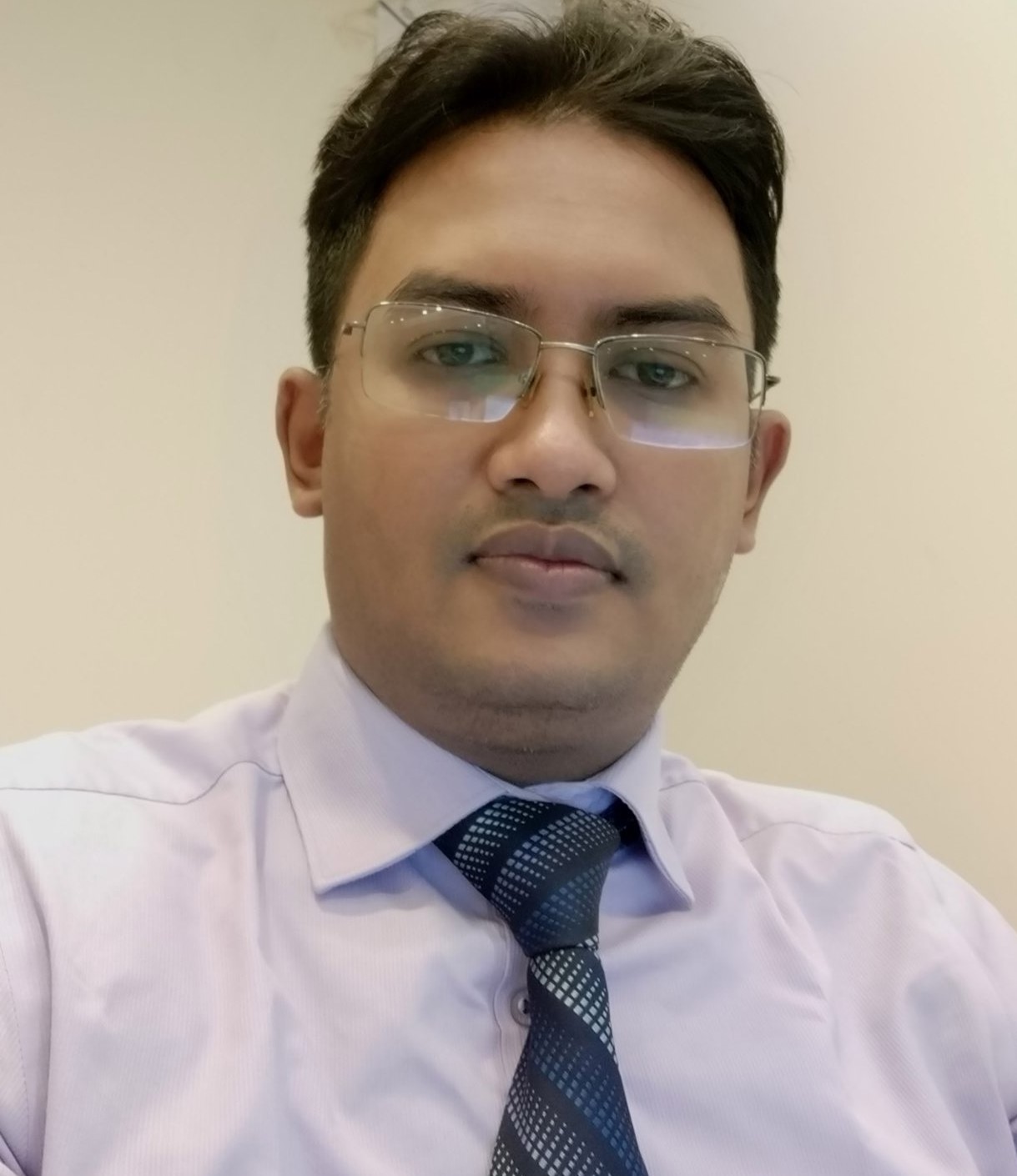 Shahadat works as a Human Resources Auditor to review current human resources policies, procedures, documentation, and systems of SW HR Consulting. He brings focus and tech-savviness to the table to help us identify needs for improvement and enhancement of our HR function to enable us to deliver exceptional services to our clients. Shahadat also helps assess compliance with ever-changing rules and regulations, ensuring the effective implementation and utilization of our organization's human resources.
A Certified HR Generalist from the Malaysian Institute of Human Resources Management, Shahadat boasts more than 10 years of extensive experience in different HR roles both in local conglomerates as well as multinational organizations. He collaborates with the team to execute diverse and critical Human Resources tasks, like organizing training, administering employee benefits, and crafting HR policies.
He bagged an MBA from the University of Dhaka and also held some professional degrees like PGDHRM, PGDICT, LLB, and ITP. With a passion for innovation and personal development, Shahadat has attended a lot of training, workshops, seminars, and webinars related to Human Resources Management & Development. His goal is to provide key support for all of us by ensuring every HR department's operations run efficiently and productively to deliver maximum value to our clients.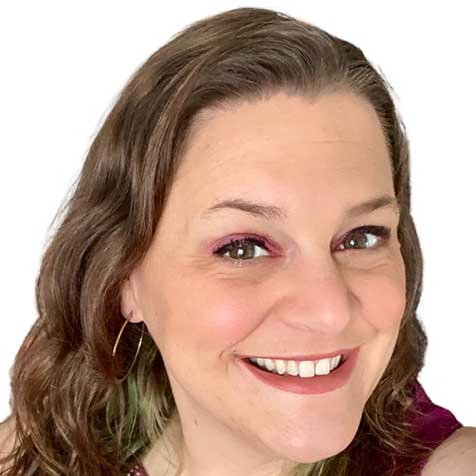 Rebecca Castillo is a highly-skilled HR professional specializing in promoting a culture of compliance and keeping organizations in line with legal requirements. A well-grounded and expert HR Compliance Implementation Specialist, Rebecca employs 8 years of Human Resources experience to effectively identify and analyze potential compliance issues, helping organizations establish and evolve their HR departments. She collaborates and works proactively with the team to ensure compliance with all relevant laws and regulations and takes the necessary steps to rectify any issues that arise.
Priorto joining SWHR Consulting, Rebecca had led all facets of human resources,developing and honing her interpersonal skills to become an efficient leaderand team player. At SWHR Consulting, Rebecca effectively and comfortablypartners with all stakeholders to simplify and streamline processes thatenhance organizations' reputation and performance. She combines her exceptionalattention to detail and deep knowledge of her field to effectively plan,implement, manage, and report on compliance projects.
Herstrong work ethic and positive attitude toward the team set her apart. Sheconstantly presents herself as a valuable asset through lifelong learning,regular training engagement, and sharing knowledge with others. Outside of herprofessional pursuits, Rebecca enjoys baking, traveling, and dancing.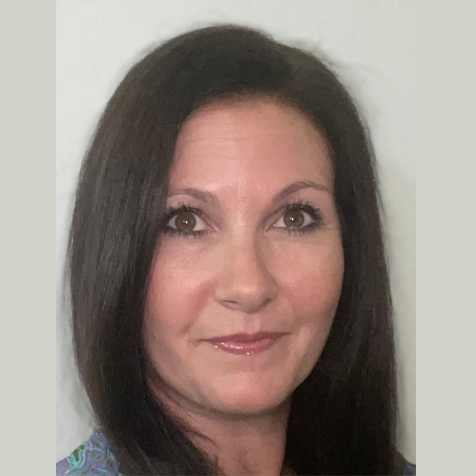 Tara D'Agostino has over 20 years experience in sales and marketing. Tara spent 10 years in insurance sales working with HR Directors to implement not only benefits to their employees but systems to aid with compliance and various onboarding services.
Tara was recruited by one of the largest global insurance companies, Marsh and McLennan Company, to head the Voluntary Benefits Division for the NorthEast. In 2019 she left her career in insurance to create a luxury company in tourism on the beautiful island of Saint Lucia where she resides with her 4 rescue dogs.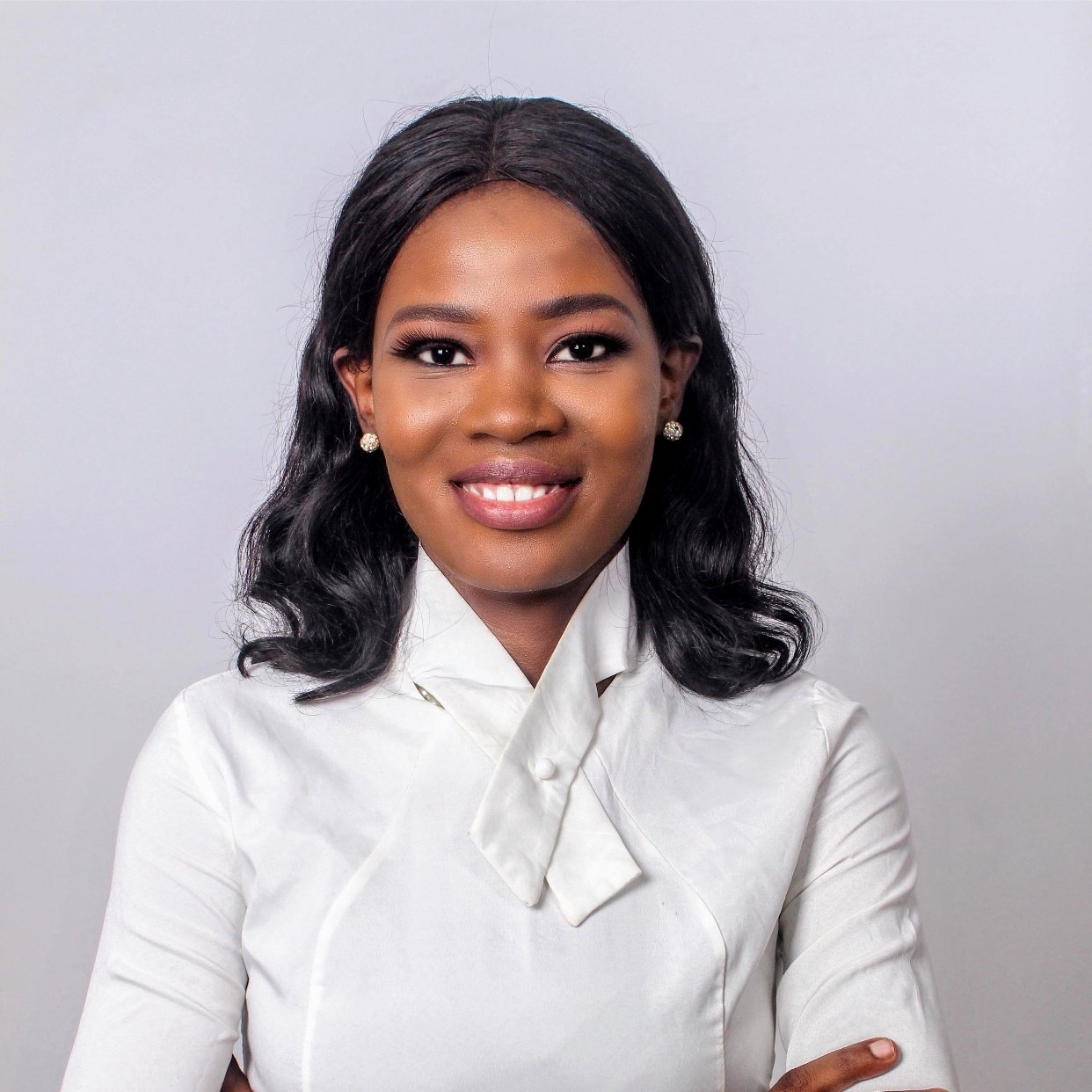 Answer Adeosun serves as SW HR Consulting HR Assistant, and she brings over two years of experience in virtual administrative support for organizations ranging from start-ups to established businesses, including Non-profits. Adeosun has a flair for helping others out in their day to day life. As a passionate HR assistant, she incorporates Human Resources management with diverse technical skills to deliver robust daily administrative support to ensure our company's' department runs smoothly.
Her vast knowledge of organizing files, record keeping, data entry, and handling customers' requests and queries allows her to enhance productivity and increase efficiency within our workplace. Since joining the team, she has maintained a passion for overseeing everything from JD drafting, interviewing, onboarding, HR document drafting, and employee management. Her goal is to assist our HR consultants in coordinating meetings and act as the liaison between SWHRC and clients, ensuring smooth and effective communication.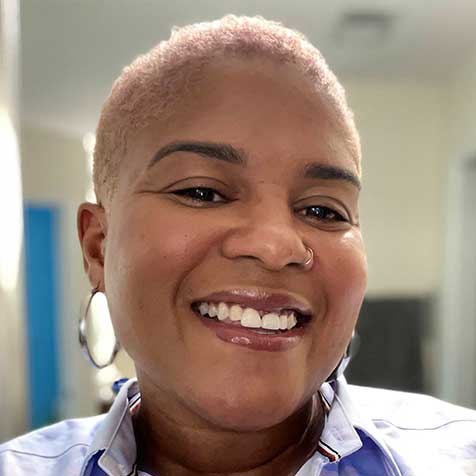 Client Implementation Manager
In her role as a Client Implementation Manager with SW HR Consulting, Nikki Parker oversees our client implementation process by providing detailed account walkthroughs, account setup requirements and expectations with customers and key stakeholders to set clients up for immediate success. Nikki Parker strives to provide an exceptional client implementation experience by helping our clients solve any technical problems, answer any and all implementation questions and educate them on best practices to simplify adoption and align expectations.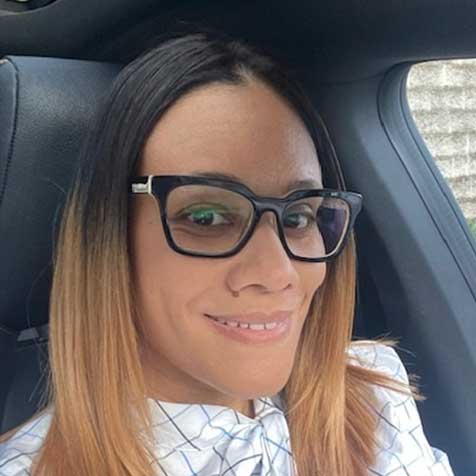 HR Implementation Specialist
Tia Carrington is a proficient HR Implementation Specialist at SW HR Consulting, bringing over 9 years of extensive experience as an HR Generalist to help clients optimize their workforce and streamline HR operations. A knowledgeable and passionate professional, Tia's HR career began at the prestigious Society of Human Resource Management (SHRM), where she honed her HR skills to effectively manage critical and complex HR projects.
Prior to joining the SW HR Consulting team, Tia worked with small to mid-sized companies across diverse industries, including non-profit, government, healthcare, pharmaceutical and logistics. She is passionate about the "human" aspect of Human Resources and takes great pride in serving as a valuable resource for clients and the organization as a whole. Her expertise in internal HR, HR consulting, recruiting, and benefits has proven invaluable to our clients, who count on us to navigate complex HR challenges and help them achieve their goals.
Tia holds a Bachelor of Arts in Human Resource Management and is currently pursuing her Master's Degree in Project Management. When she's not busy helping clients, Tia loves spending quality time with her family and indulging in her hobbies of reading, watching movies, and exploring new streaming sites. With Tia on the team, you can be confident that SW HR Consulting is dedicated to providing tailored HR solutions that meet your unique needs.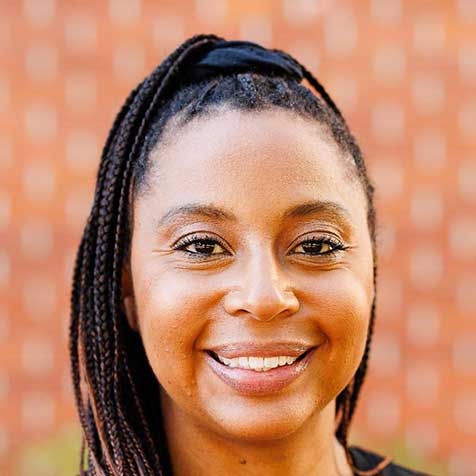 HR Implementation Developer
Joanna Chavis is an administrative human resources professional with over 10 years of experience integrating new hires into an organization's culture. Adept at collaborating effectively with teams or working independently, Joanna emphasizes exceptional services while supporting organizational objectives and driving unparalleled client experience. Her keen ability to organize, streamline, and optimize our onboarding process enables us to facilitate and accelerate our clients' onboarding needs.
Before joining the SW HR Consulting team, Joanna had proven experience in personnel management, executive support, and business operations. She thrives at simplifying onboarding processes, helping new hires to understand our company, learn their job duties, and seamlessly key into our system. Her strengths include demonstrating organizational skills, computer literacy, attention to detail, meeting deadlines, and communication skills. Combining her interpersonal skills with HR enables her to accomplish tasks and successfully meet our clients' job expectations.
Joanna is a creative problem solver with the ability to interpret complex information and deliver meaningful results that drive productivity and efficiency. Her attention to detail and positive workplace culture enables her to efficiently initiate and direct complex projects from concept to fully operational status. Part of her strength is the ability to effectively work with individuals of different backgrounds and tactfully communicate with clients and/or customers. She holds an MBA in Human Resources. She is passionate about working and continually gaining knowledge in her field. On top of all that, she enjoys reading and learning at her own pace.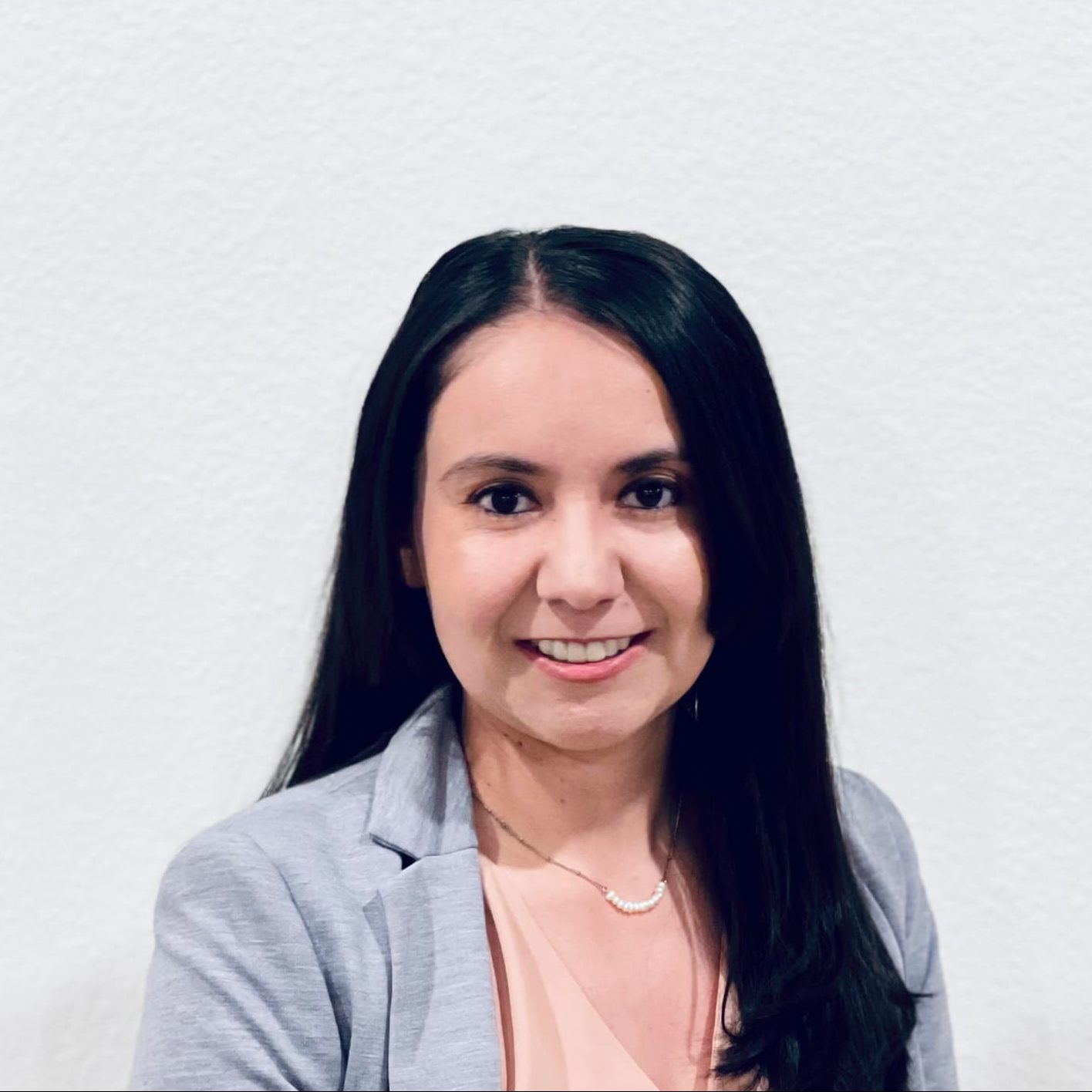 HR Implementation Developer
With an extreme passion for human resources and over 9 years of industry experience, Monica brings a diverse background in multiple aspects of human resources such as benefits administration,onboarding, performance management and risk management. In her role at SW HR Consulting she works with our clients to implement HR compliance initiatives while keeping up to date with state/federal laws and regulations. With her ability to effectively speak both English and Spanish she brings an extra edge in building lasting relationships with our clients. Monica holds her master's degree in human resources from Western Carolina University and a PHR certification.
Serving as a HR Consultant with SW HR Consulting, Monica finds it rewarding to not only work with multiple industries but is happy to be apart of a team where the mission and visions align with her passion for sharing knowledge to help the businesses we service run smoothly.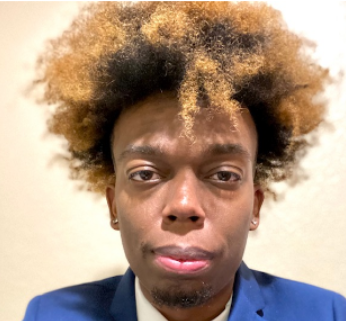 HR Implementation Developer
Kenneth Grimes is an experienced Human Resources professional who utilizes strategic approaches to build, develop, and power organizations to optimum operational success. He has many years of HR knowledge, including gaining experience in Human Resources through his internships. Kenneth is a natural problem solver and leader skilled in creating a result-oriented, high-performance culture while making room for goal attainment and outstanding workforce optimization.
Prior to joining the SW HR Consulting team, Kenneth has served in multiple organizations and head diverse positions, including Co-Director of Human Resources at the National STEM Honor Society (NSTEM), where he oversaw the organization's talent acquisition life cycle. During his time at TechSoup, Kenneth served as an Equity, Inclusion, Diversity, and Culture (EIDC) intern, where he created the EIDC program's first data visuals and dashboards.
Kenneth enjoys building a powerhouse team and collaborating effectively to facilitate operational success, whether as a leader or team player. He is passionate about building a vast knowledge base by continually learning, expanding, and honing his HR skills, particularly in Compensation and Benefits. He currently attends Troy University, where he is working to attain his M.S in Human Resources Management. His determination to learn more about the diverse and multifaceted human resources, coupled with a strong work ethic, make him a great addition to the SW HR Consulting team.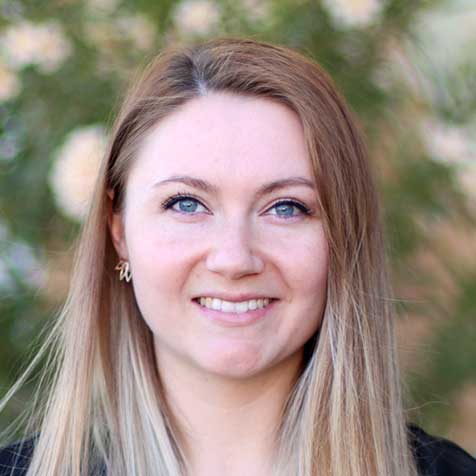 Kirsten Koury is an HR Consultant with a wealth of knowledge in diverse areas of Human Resources, including training and development, high-volume onboarding, New Hire Orientation, and Employee Relations. With years of establishing a high-performance culture to initiate standard workforce optimization, Kirsten has a proven track record of success in managing and leading human resources projects for various clients. Her strong communication and interpersonal skills, combined with her in-depth knowledge of human resources practices and laws, have made her a valuable asset to the SW HR Consulting team.
Prior to joining SW HR Consulting, Kirsten developed and built multifunctional skills during her 3 years of service in the logistics industry. Her leadership and management skills, coupled with her analytical and problem-solving abilities, make her well-equipped to assess and address HR issues. Her strategic thinking and planning skills enable her to develop and implement effective HR initiatives aligned with our client's business operations and goals.
With her understanding of industry trends and best practices, Kirsten's ability to work independently or as well as a team player makes her a valuable asset to any organization seeking to improve its human resources function. At SW HR Consulting, Kirsten is leading the team of HR consultants in delivering the most effective and efficient solutions for our clients. She is playing a vital role in our success in the consulting industry.
Sandy Devine Rhodes have been a Human Resources professional for 11 years. She holds a bachelor's degree in Journalism from Jackson State University and a Master's Degree in Human Resource Management from the University of Phoenix. In her role as a HR Consultant here at SW HR Consulting, she manages all Employee Relations matters including management coaching and counseling, progressive discipline, internal investigations, LOA, ADA and reasonable accommodations.
With this knowledge she helps our clients understand that their organization is only as strong as their greatest asset, their human capital. She believes that that the workplace is ever evolving and having a dedicated HR Professional can help a company quickly adapt to that change.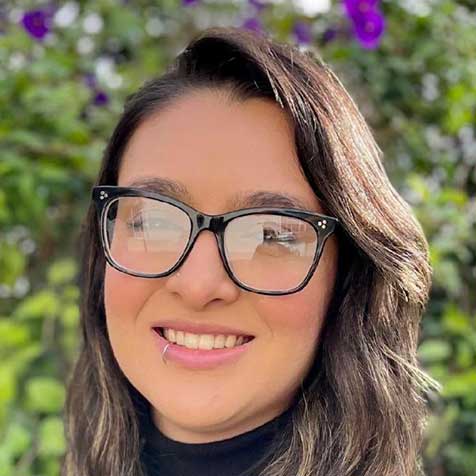 Kendra Sessions is an experienced human resources professional who brings over 4 years of HR consulting experience to the SWHR Consulting team. With expertise and a passion for working with industry leaders to develop, revise, and implement effective HR strategies, Kendra emphasizes solving multiple critical HR challenges and helping businesses initiate robust processes and establish operational efficiency.
Before joining the SWHR Consulting team, Kendra had over 6 years of customer service experience, which positioned her among top HR professionals. Apart from her exceptional customer relations skills, Kendra has a broad knowledge base that spans employee relations, onboarding, training, succession planning, payroll, and investigations. She combines interpersonal skills with her diverse HR expertise to lead the vision of SWHR Consulting.
As a team player, Kendra fosters effective collaboration with the SW HR Consulting team to understand our clients' business needs and design process-oriented approaches to achieve their business goals. She helps to create a safe and compliant working environment for all employees. She enjoys taking responsibility, prioritizes quality, and puts customer satisfaction at the forefront of everything she does. Kendra earned her Bachelor's Degree in Sociology from Cal State Fullerton. She takes every project as an opportunity to learn, develop, and improve her skills. She also speaks Spanish, which makes her valuable and important in today's diverse society!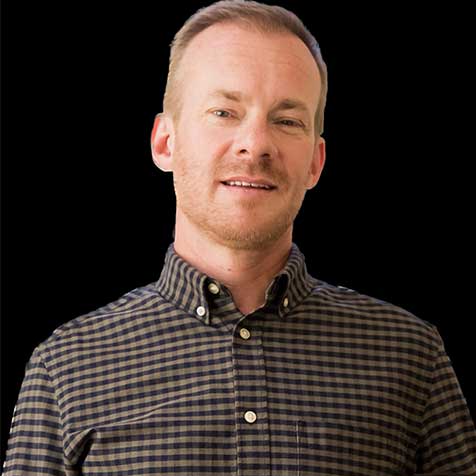 Rory Holcomb is an accomplished HR Consultant with 18 years of experience as an HR generalist/business partner. Adept at identifying HR needs and devising customized solutions to address specific challenges, Rory helps organizations implement and streamline HR processes. He has a proven track record of partnering with leadership and gaining efficiencies in dynamic, high-paced environments with diverse populations. His in-depth knowledge of HR processes and regulations enables him to successfully navigate complex compliance requirements and mitigate legal risks for organizations.
Prior to joining the SW HR Consulting Team, Rory successfully led and administered human resources and payroll departments in small to mid-sized companies. His expertise includes management coaching, employee relations, process creation and implementation, policy creation, implementation, and interpretation, legal compliance, investigations, compensation, performance management, benefits, organizational change, local, state, and federal compliance, workers' compensation, HRIS implementation and administration, OSHA, EEOC, ERISA, and audits.
As an expert and Senior Professional in Human Resources (SPHR), Rory also holds a Bachelor's degree in HR Management and International Business from Hamline University. He earned an MBA from Texas State University, which has equipped him with strategic business acumen and a deep understanding of organizational dynamics. With his vast experience and qualifications, Rory is dedicated to helping organizations optimize their HR functions and achieve their strategic goals.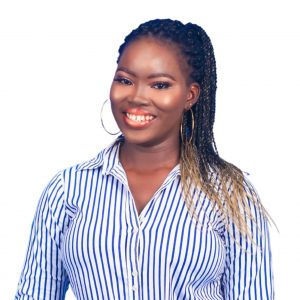 As the Onboarding Manager at SW HR Consulting, Damilola is known for her exceptional organizational skills, confidence, and ability to handle onboarding responsibilities for clients with a can-do attitude. She excels in problem-solving and effectively manages her team to ensure an efficient onboarding experience for clients and employees. Damilola's exceptional research skills enable her to analyze and design onboarding frameworks tailored to meet the specific needs of clients.
Her career at SW HR Consulting is a testament to her ability to adapt and excel in her role. She joined the organization from a different background and has quickly progressed in her career. Starting as an Onboarding Specialist, she was promoted to Onboarding Team Lead and has now achieved the position of Onboarding Manager. Her rapid growth within the organization is a testament to her hard work, dedication, and ability to effectively manage and lead her team.
With a Master's Degree in Plant Biology and previous experience in research and teaching in biological sciences and plant genetics, Damilola brings a unique combination of expertise and authenticity to the team. She has a keen ability to learn and pay attention to detail, making her an adept trainer and communicator. Damilola's diverse time management skills allow her to execute tasks efficiently, meet tight deadlines, and drive outstanding organizational results.
Damilola is a continuous learner who embraces challenges as opportunities for growth and development.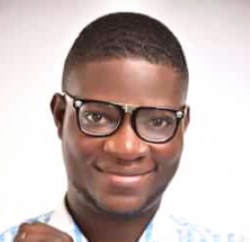 Lead Onboarding Specialist
Oluseyi Oliyide is a Human Resources professional who brings over 7 years of sales and business development experience from the healthcare and pharmaceutical industry to the SW HR Consulting team. A goal getter passionate about leveraging data to optimize processes, Oluseyi anticipates employee engagement, relations, and retention through strategic HR Onboarding processes and solutions.
At SW HR Consulting, he is proud of the opportunity to work with a diverse array of clients harnessing and leveraging the key role HR plays in business optimization. Oluseyi believes no human should be made to do tedious or uninspiring work. He is a great team player and one who readily carries his team when required. He takes great pride in identifying business needs, implementing change and reform to clearly navigate business uncertainties, and building and rebuilding company culture and values.
He enjoys collaborating with the team to help drive Human Resources operational performance through creative and strategic onboarding processes. He focuses on improving our employee communication and relation processes to facilitate a more beneficial and exceptional customers experience. Oluseyi's innovative capacity, along with his strong flair for business development, expanded his ability to partner with other professionals in the team.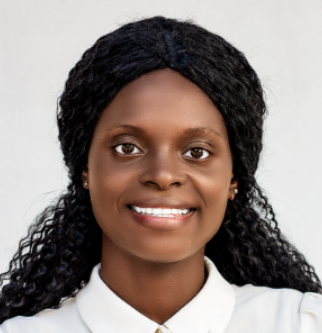 Ruth Babatola is SW HR Consulting's Onboarding Specialist who brings energy, a positive attitude, and a wide array of skills to the SW HR Consulting team. Ruth is a driver of multiple internal onboarding operations where she introduces new employees to the company's culture and etiquette. As a Professional in Human Resources, Ruth has been involved in facilitating new employees to understand how the company works and making them adapt to the company's business model. She makes a difference in our operational capacity as well as our clients' business.
Prior to joining the SW HR Consulting team, Ruth served as a Real Estate Agent, where she was at the helm of marketing and crafting compelling sales pitches. She thrives at running comprehensive research and has developed her analytical skills to drive complex projects from concept to fully operational status. She believes that communication, analytical, and time management skills are the building blocks of excellent and efficient onboarding. When collaborating with the team, she works to identify position responsibilities and qualifications, educate new employees, and implement the appropriate onboarding tools.
Ruth holds a Bachelor's Degree in Biochemistry from the Federal University of Agriculture, Abeokuta. Her passion for learning, growing expertise, and acquiring new skills have made her an indispensable character in the team. With excellent communication and problem-solving skills gained from in-depth research and analysis, she seamlessly gathers a unique perspective on employees. Her goal is to maximize employee engagement while increasing employee retention and reducing employee turnover with her excellent onboarding experience. When not with the team, she enjoys meeting new people, traveling, surfing the internet, sightseeing, and singing in her leisure time.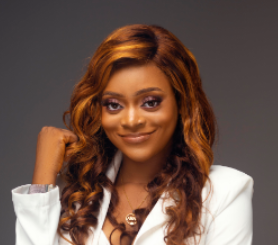 Maye Akapa is a results-driven and proactive Onboarding Specialist offering extensive knowledge, successfully coordinating the entire onboarding process for new hires. Adept at integrating new hires through comprehensive orientation processes, Maye employs a strategic approach to introducing new employees to the organization's structure, culture, and values. Her experience spans diverse industries as she brings a unique and special ability for detailing and ensuring new hires have the most seamless onboarding experience.
As an effective communicator and highly personable and enthusiastic individual, Maye has proven talent in HR Management with full capacity to disseminate ideas and objectives in a fast-paced, highly functional environment. She has been actively and effectively offering her expertise to start-ups and medium-sized businesses in Corporate Structuring, Compliance, and Talent Management.
Her goal is to ensure the SW HR Consulting team maintains its operational standards and high level of resilience. Being resourceful, focused, and attentive to building and rebuilding company culture made her invaluable to the team. She enjoys collaborating and empowering the teams to achieve exceptional client experiences. She believes being knowledgeable and proactive with a passion for people gives her the unique ability to help our organization harness our strengths to drive performance.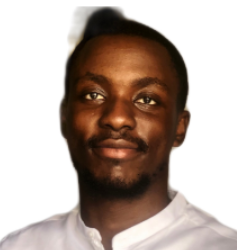 Ayoku Aboyade is a Human Resources professional who brings 2 years of experience in the legal industry to the SW HR Consulting team. He is a proven and accomplished human resources expert that exhibits a high level of compassion and benevolence to facilitate understanding of clients' needs to deliver excellent results. As SW HR Consulting's Onboarding Specialist, his responsibilities revolve around strategically introducing new hires to the team and prioritizing employee engagement and retention.
Ayoku's work approach takes employee satisfaction into account through innovative onboarding processes. He is knowledgeable in designing and executing key HR onboarding strategies by initiating successful options and solutions to overcome current challenges. He enjoys anticipating systems that ultimately guarantee both employee and employer satisfaction which thus leads to organizational growth.
As a team player, Ayoku's strong work ethic, attention to detail, and discipline make him an integral part of the team. He is passionate about collaborating effectively with his colleagues to harness our organizational goals and also has extensive knowledge to drive our Human Resources operational efficiencies. He takes pride in implementing human resources initiatives that immediately impact our organization's objectives and team and, most importantly, drive our operational performance.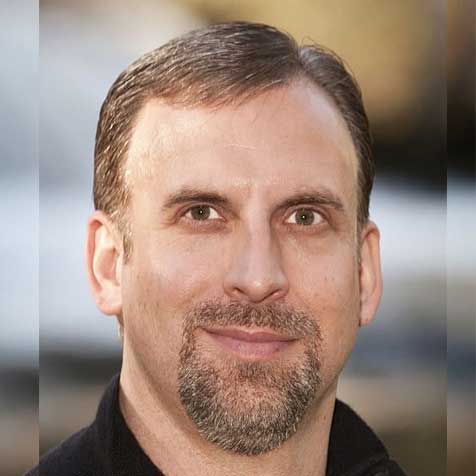 Eric Sorensen is a seasoned human resources professional and an expert in the field of content creation. With over two decades of progressive experience, including over fifteen years with Fortune 250 companies, Eric has a wealth of knowledge and skills to offer. His background as an HR Generalist and particular expertise in talent and performance management, employee relations, learning and development, and compliance make him a valuable asset to the team at SWHR Consulting.
Prior to joining SWHR Consulting, Eric has held leadership roles and provided strategic and tactical direction to large and small HR departments. He has also served as a senior business partner and advisor to organizations both in and outside of the U.S. Eric is known for his ability to help leaders see around the corner and recognize potential pitfalls, while also being willing to roll up his sleeves and get into the details personally.
Eric holds an MBA with a concentration in Human Resources Management as well as a Bachelor's Degree in Organizational Communications with a minor in Business. He is also certified as a Senior Certified Professional in HR from the Society for Human Resource Management (SHRM-SCP).
As the Content Creation Lead at SWHR Consulting, Eric is dedicated to creating accurate, clear, consistent, and collaborative content that is responsive to the needs of our clients and their target audience. Eric is committed to excellence in his work, constantly striving for accuracy, clarity, consistency, collaboration, and responsiveness in all of his content creation projects.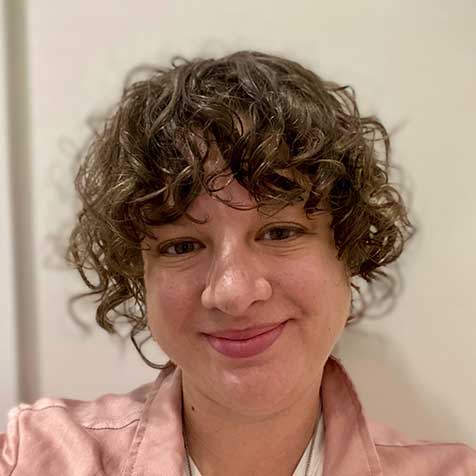 Kristen Renders is a skilled human resources professional with over 15 years of experience consistently delivering value to individuals and companies. With a deep understanding of the industry and a flair for combining creativity and strategic approaches to problem-solving, Kristen has become one of HR's key talents and experts. Throughout her career, Kristen has worked with large multi-state and international companies where she garnered the diverse and well-rounded knowledge she brings to her role at SWHR Consulting.
Prior to joining SWHR Consulting, Kristen worked in various areas, including payroll, recruiting, benefits, and HRIS. At SWHR Consulting, she combines her passion for content creation and deep understanding of HR to optimize workplace efficiency and performance. She is dedicated to creating accurate, clear, and engaging content that resonates with organizations' goals and target audiences. She is committed to facilitating organizational growth by being an efficient team player who consistently delivers high-quality work.
Kristen holds a Bachelor's degree in English from the University of Louisville and a Master's degree in Professional Writing from Chatham University. Her strong educational background, coupled with her extensive experience in HR, makes her an expert in crafting technical and highly-effective content.
When not working, Kristen enjoys hiking and other outdoor activities. She values a healthy work-life balance and currently lives in Louisville, KY, with her husband and young son. Her passions and interests align with the company's culture and values, which make her an excellent fit for SWHR Consulting.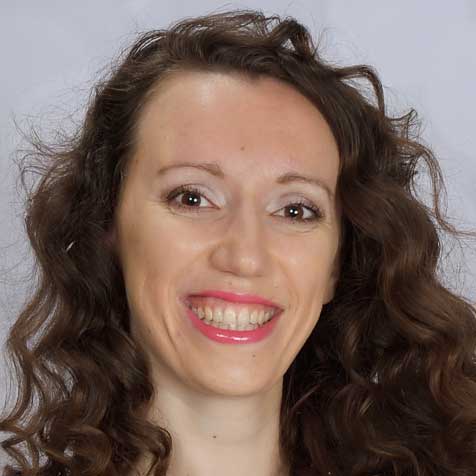 Oksana Day is an accomplished and dedicated human resources professional passionate about helping employees and organizations thrive. Born and raised in Ukraine, Oksana moved to the United States in 2010, where she accidentally discovered her calling in the HR field. From covering maternity leave as a temporary HR Admin to becoming an HR maestro, Oksana has developed a passion for helping employees understand their benefit packages and establish a sense of belonging in their respective organizations.
Prior to joining SWHR Consulting, Oksana was a temporary HR Admin covering a maternity leave, where she fell in love with high-end human resources solutions. Her ultimate goal is to help employees be proud of their workplace and help employers create that kind of workplace. Her keen eye for detail and a proven track record of outlining clear employee benefits help put a healthy professional culture at the forefront of everyone's mind.
Oksana holds a BA in Liberal Arts from the University of Texas at Austin and a graduate certificate in Human Resources Management from Colorado State University. Since her first HR Admin position in 2015, she has expanded her knowledge and expertise in the HR industry, eventually rising to the position of HR Manager. Now, she brings her leadership skills and creativity to the SWHR Consulting team.
In her role at SWHR Consulting, Oksana delivers top-notch writing, coaching, and compliance. She is excited to bring her love for human resources and extensive experience to the table. She is dedicated to helping organizations create a positive and productive workplace for their employees through accurate, clear, consistent, and collaborative content that resonates with their target audience.
6 Steps to an HR Compliant Business
Subscribe to our newsletter and get a free guide, 6 Steps to an HR Compliant Business