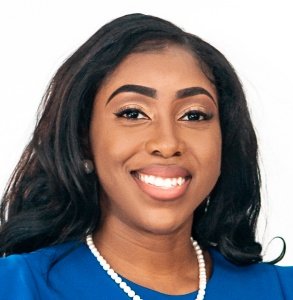 Shermara is an HR expert who has established herself as the heart of this HR Consulting firm and also dedicated her career to advancing the HR community. With over 10-years of experience in Human Resource Management, her primary focus at SW HR Consulting LLC. is optimizing client service and enhancing business growth. Having spent years honing her HR and managerial skills, Shermara is brilliant at collaborating with other staff members to provide cost-effective and results-oriented human resource services. This has enabled clients to concentrate on their core business and maximize their results.
She loves bringing innovation to the table when working with clients, integrating cutting-edge approaches to relieving the organization's daily burdens and creating an environment where organizations can thrive regardless of their size and social recognition. Master of Science – MS, Industrial and Organizational Psychology at the Southern New Hampshire University, Shermara excels at strategically tailoring her HR experience to solving organizational challenges. She implements her educational skills to consolidate any interpersonal or communication related issues. Because of this, she can consult with individuals of all education levels; helping organizations achieve optimal performance levels that promote organizational growth. As the bedrock of the business, Shermara is incredibly focused. She has a clear understanding of what it takes to satisfy clients in this fast-changing economy. Pragmatic, practical and realistic, her ability to seamlessly harness each consumer need to find the perfect solution has shaped the ethos of the business. The above-mentioned qualities and/or traits set SW HR Consulting LLC. apart from any other HR Consulting firm.
One of her greatest skills involves the ability to collaborate and build a smooth rapport with like-minded business owners. The experience she has gained as a business owner herself enables her to creatively and naturally solve problems leveraging her human resources skills to achieve the much-needed results. Shermara is highly committed to excellent customer service. Her goal is to make every single client feel comfortable and relaxed knowing that a passionate and experienced HR Consulting firm has them covered. Part of her desire is to grow and expand her business to the next level while building a team who share the same goals as her!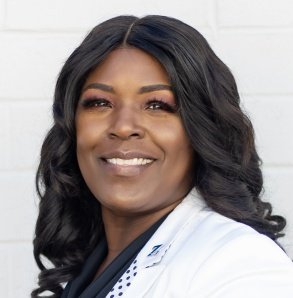 In her role as a Senior HR Consultant with SW HR Consulting, Shaketa Tuggles brings over 13 years of Recruiting and HR experience to the team. Shaketa loves connecting exceptional people with exceptional companies. In addition to her expertise in the areas of recruitment and HR management, Shaketa holds a Bachelor's and Master's degree from The University of Phoenix.
Over the years, she has developed a passion for assisting organizations across industries, leveraging her broad knowledge to recruit qualified candidates for increased productivity and efficiency. She takes pride in ensuring every placement strongly suits all parties. In every project she handles, she strives for 100%, and consequently, she's able to ignite her goal of building strong long-term, mutually beneficial relationships with candidates and clients.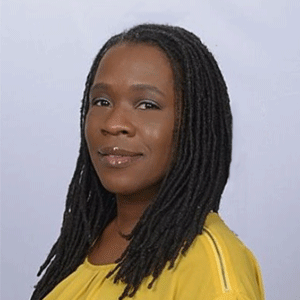 Talent Acquisition Consultant
Eddie has more than 10 years' experience in an array of human resources positions in diverse industries. She has held positions in HR departments in health care and manufacturing. Before joining SW HR Consulting in early 2018, Eddie served as a recruiter in the public transportation field.
In addition to recruiting, she specializes in counseling employees in finding deeper satisfaction in their work and personal lives. Prior to her career in HR, Eddie spent 10 years as an entrepreneur; this experience alone gives her an insider's perspective on the challenges faced by small business owners. Eddie holds a Bachelor of Human Services degree from the University of Phoenix in Grand Rapids, Michigan. Eddie enjoys partnering with clients to help them develop the processes, tools and resources to identify and retain top talent.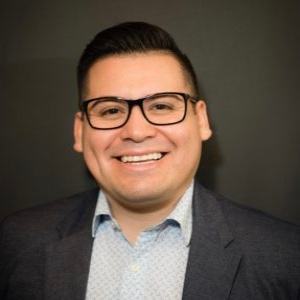 Documentation Creation Specialist
Before joining SW HR Consulting LLC, Victor served as a Director of Human Resources in the healthcare industry, gaining more than 7 years of experience in all aspects of the HR functions. This includes implementing or revamping: employee handbook, policies and procedures, job descriptions, new hire orientation or training, and onboarding process. Victor also specializes in payroll, benefits administration, recruitment, retention, and employee relations.
Victor is committed on providing businesses with the necessary support to become compliant and successful in their daily HR practices, following State and Federal employment laws.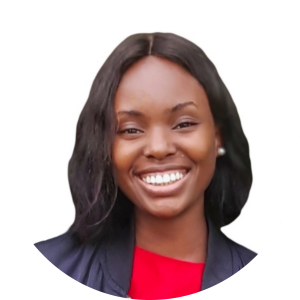 Mercy serves as an HR consultant with SW HR Consulting and she brings to the team wealth of experience in identifying and integrating new employees into newly founded and established organizations. As a people-oriented Human resources consultant, Mercy specializes in providing practical and innovative HR consulting support to clients in diverse industries, including Startups, Tech, and Non-profit work environment. Her approach always focuses on contributing to workplace culture as well as developing careers that are highly essential to the changing workplace.
Mercy excels at building and maintaining a dynamic work environment, creating human resources strategies, bringing a unique methodology for analyzing and resolving human resources challenges to our clients work environment. Her thoughtfulness and strategic work ethics ensure she delivers value leaving no stone unturned.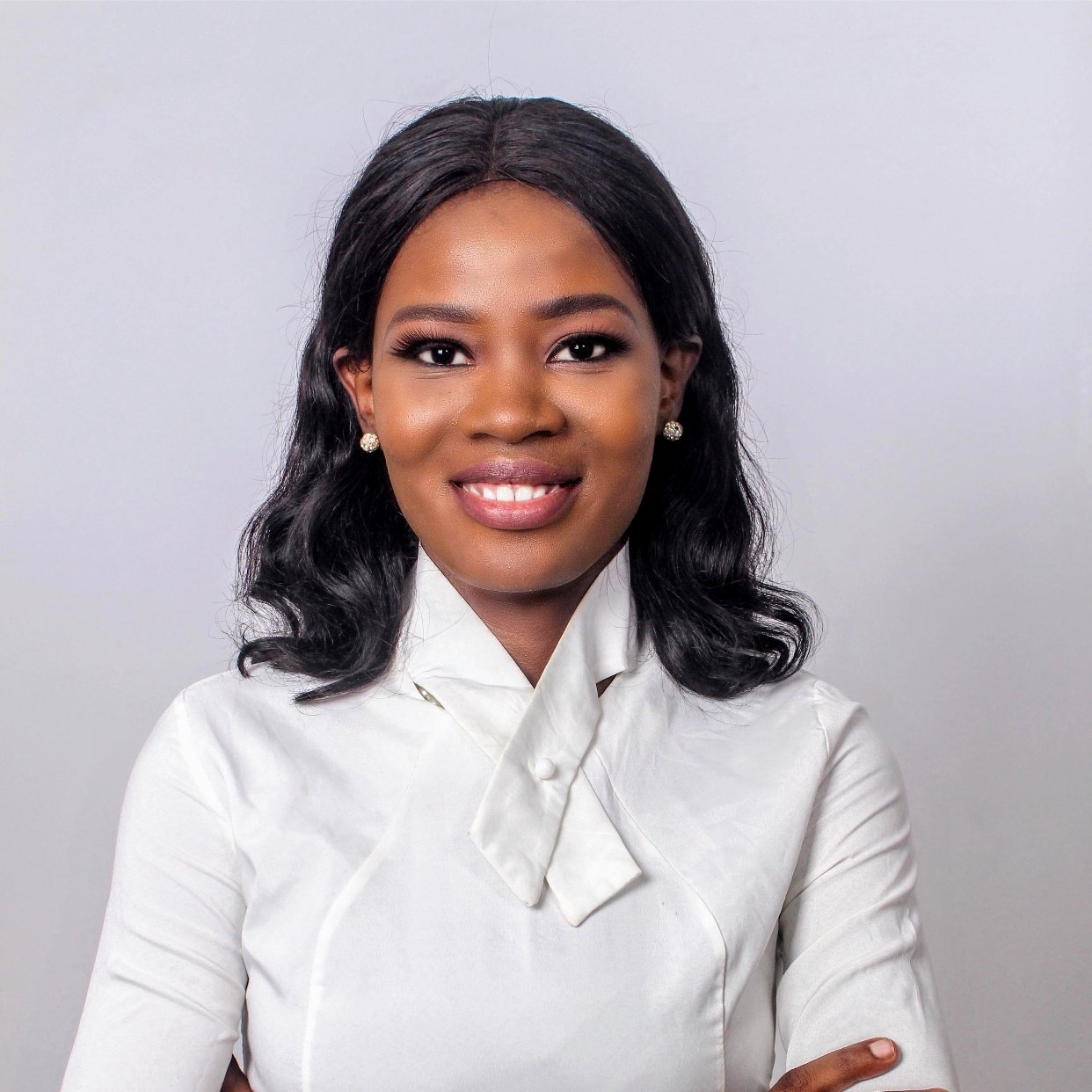 Answer Adeosun serves as SW HR Consulting HR Assistant, and she brings over two years of experience in virtual administrative support for organizations ranging from start-ups to established businesses, including Non-profits. Adeosun has a flair for helping others out in their day to day life. As a passionate HR assistant, she incorporates Human Resources management with diverse technical skills to deliver robust daily administrative support to ensure our company's' department runs smoothly.
Her vast knowledge of organizing files, record keeping, data entry, and handling customers' requests and queries allows her to enhance productivity and increase efficiency within our workplace. Since joining the team, she has maintained a passion for overseeing everything from JD drafting, interviewing, onboarding, HR document drafting, and employee management. Her goal is to assist our HR consultants in coordinating meetings and act as the liaison between SWHRC and clients, ensuring smooth and effective communication.
6 Steps to an HR Compliant Business
Subscribe to our newsletter and get a free guide, 6 Steps to an HR Compliant Business