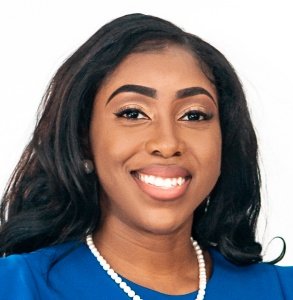 Shermara is an HR expert who has established herself as the heart of this HR Consulting firm and also dedicated her career to advancing the HR community. With over 10-years of experience in Human Resource Management, her primary focus at SW HR Consulting is optimizing client service and enhancing business growth. Having spent years honing her HR and managerial skills, Shermara is brilliant at collaborating with other staff members to provide cost-effective and results-oriented human resource services. This has enabled clients to concentrate on their core business and maximize their results.
She loves bringing innovation to the table when working with clients, integrating cutting-edge approaches to relieving the organization's daily burdens and creating an environment where organizations can thrive regardless of their size and social recognition. Master of Science – MS, Industrial and Organizational Psychology at the Southern New Hampshire University, Shermara excels at strategically tailoring her HR experience to solving organizational challenges. She implements her educational skills to consolidate any interpersonal or communication related issues. Because of this, she can consult with individuals of all education levels; helping organizations achieve optimal performance levels that promote organizational growth. As the bedrock of the business, Shermara is incredibly focused. She has a clear understanding of what it takes to satisfy clients in this fast-changing economy. Pragmatic, practical and realistic, her ability to seamlessly harness each consumer need to find the perfect solution has shaped the ethos of the business. The above-mentioned qualities and/or traits set SW HR Consulting apart from any other HR Consulting firm.
One of her greatest skills involves the ability to collaborate and build a smooth rapport with like-minded business owners. The experience she has gained as a business owner herself enables her to creatively and naturally solve problems leveraging her human resources skills to achieve the much-needed results. Shermara is highly committed to excellent customer service. Her goal is to make every single client feel comfortable and relaxed knowing that a passionate and experienced HR Consulting firm has them covered. Part of her desire is to grow and expand her business to the next level while building a team who share the same goals as her!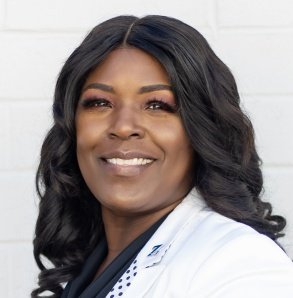 Client Onboarding Manager
In her role as a Client Onboarding Manager with SW HR Consulting, Shaketa oversees our client onboarding process by providing detailed account walkthroughs, account setup requirements and expectations with customers and key stakeholders to set clients up for immediate success. Shaketa strives to provide an exceptional client onboarding experience by helping our clients solve any technical problems, answer any and all implementation questions and educate them on best practices to simplify adoption and align expectations.
Prior to joining SW HR Consulting, Shaketa worked for a 3rd Party Logistics company where she spearheaded the recruiting department and staffing of their entire warehouse. Shaketa also holds a Bachelor's and Master's degree from The University of Phoenix. Over the years, she has developed a passion for assisting organizations across industries, leveraging her broad knowledge to recruit qualified candidates for increased productivity and efficiency. In every project she handles, she strives for 100%, and consequently, she's able to ignite her goal of building strong long-term, mutually beneficial relationships with clients. Outside of the office, Shaketa enjoys cruising/traveling, redecorating, cooking, and spending time with my family.
A professional, results-driven Human Resources Consultant, Barbara brings 18 years of expertise from Fortune 50 companies to the SW HR Consulting team. She is passionate about her work and committed to inspiring those around her to be their best. She supports team members and clients, understands the importance of diversity talent amongst management positions and is an advocate of promoting inclusive hiring practices.
Prior to joining the SW HR Consulting team, Barbara has been a leader in the retail industry, driving processes that improve employer engagement and implementing sustainable retention strategies. Barbara is most proud of her ability to successfully build robust employee relations, talent acquisition, and deliver exceptional customer serviced. Her work ethic, charisma, and attention to detail make her indispensable not only at SW HR Consulting but also in the Human Resources eco-system.
With the experience garnered from entrepreneurship, Barbara works with our clients to optimize organizational structure and identify the intricacies of owning a business alongside the expertise to drive results. Through her optimism, reliability, and responsibility, Barbara drives operational efficiency and ensures that we practice what we preach through cross-functional relationship building that yields outstanding outcome. Her ultimate goal is to inspire organizational success while exceeding clients' expectations at all times.
Sandy Devine Rhodes have been a Human Resources professional for 11 years. She holds a bachelor's degree in Journalism from Jackson State University and a Master's Degree in Human Resource Management from the University of Phoenix. In her role as a HR Consultant here at SW HR Consulting, she manages all Employee Relations matters including management coaching and counseling, progressive discipline, internal investigations, LOA, ADA and reasonable accommodations.
With this knowledge she helps our clients understand that their organization is only as strong as their greatest asset, their human capital. She believes that that the workplace is ever evolving and having a dedicated HR Professional can help a company quickly adapt to that change.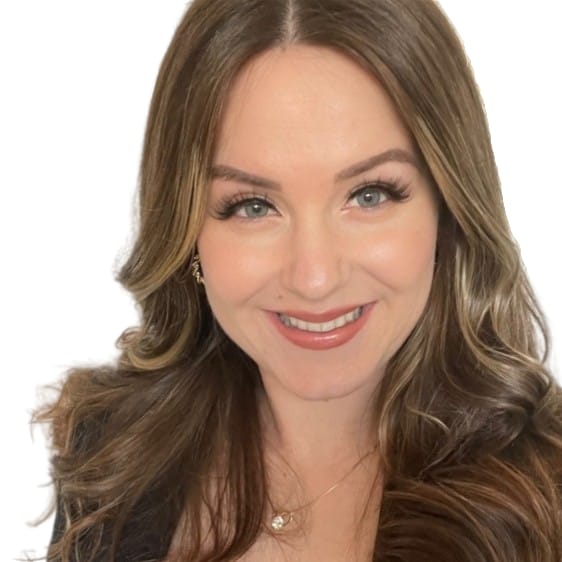 With over 10 years of experience as a customer service representative in numerous industries, Elona understands the importance of customer service when servicing our clients, which not only is a valuable asset to our organization but contributes to a great experience for our clients.
Here at SW HR Consulting, Elona relishes every opportunity for growth and strives to gain new skills along the way. She likes to think of herself as a sufficient self-starter and a team player. She's delighted to be part of a team where her role aligns with her dream and aspiration to provide real-time solutions to clients. She believes working for an evolving company that provides true value to clients is an opportunity for continuous growth.
With her passion for providing outstanding human resource support to our clients and the desire to succeed, she is determined to deliver meaningful results and ensures optimum satisfaction in her role as an HR Consultant. Family is top priority to her and driving force to being the best she can be in everything she accomplishes.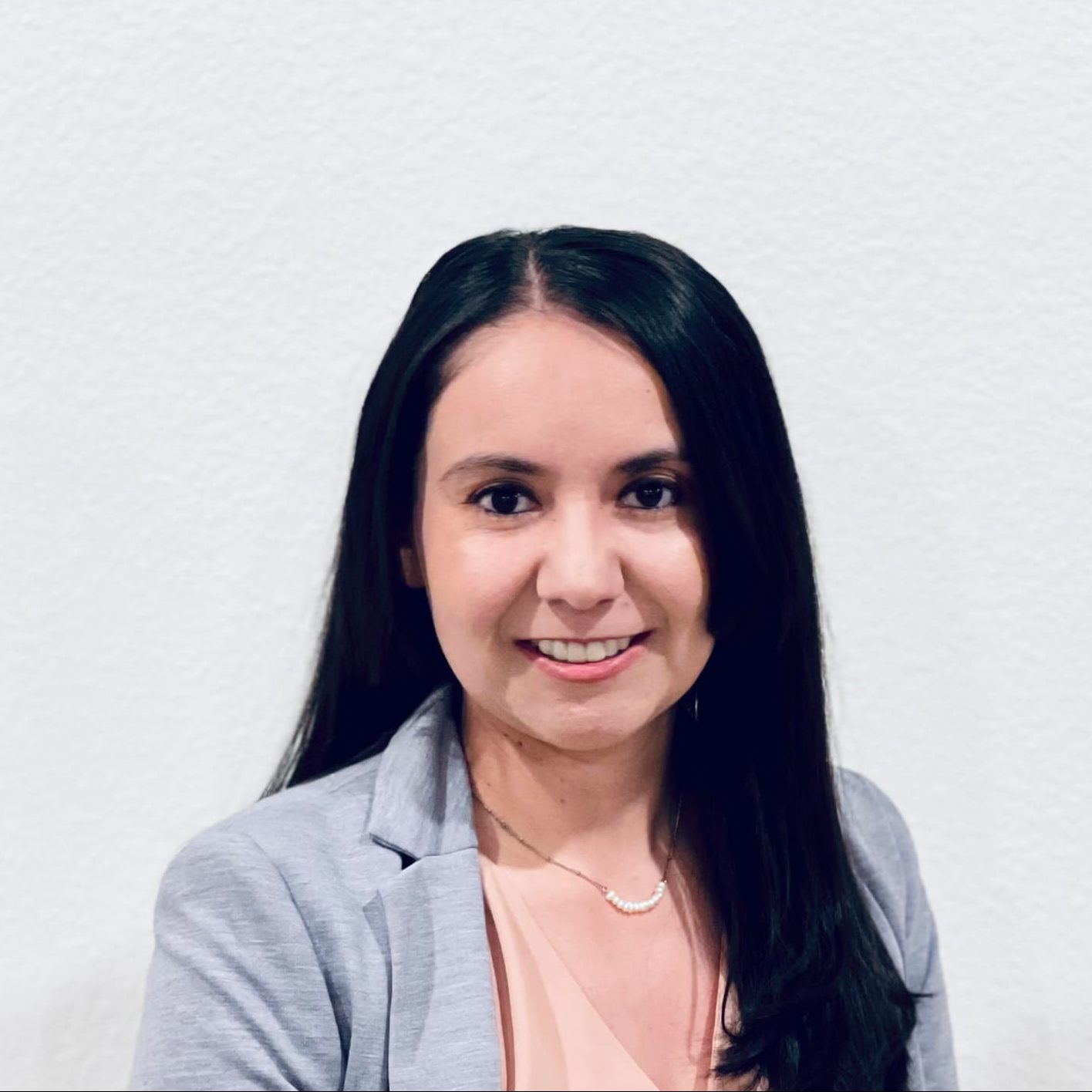 With an extreme passion for human resources and over 9 years of industry experience, Monica brings a diverse background in multiple aspects of human resources such as benefits administration,onboarding, performance management and risk management. In her role at SW HR Consulting she works with our clients to implement HR compliance initiatives while keeping up to date with state/federal laws and regulations. With her ability to effectively speak both English and Spanish she brings an extra edge in building lasting relationships with our clients. Monica holds her master's degree in human resources from Western Carolina University and a PHR certification.
Serving as a HR Consultant with SW HR Consulting, Monica finds it rewarding to not only work with multiple industries but is happy to be apart of a team where the mission and visions align with her passion for sharing knowledge to help the businesses we service run smoothly.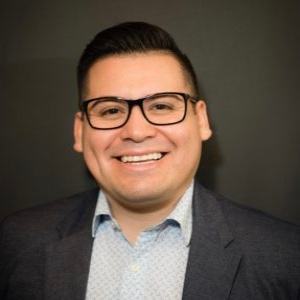 Before joining SW HR Consulting LLC, Victor served as a Director of Human Resources in the healthcare industry, gaining more than 7 years of experience in all aspects of the HR functions. This includes implementing or revamping: employee handbook, policies and procedures, job descriptions, new hire orientation or training, and onboarding process. Victor also specializes in payroll, benefits administration, recruitment, retention, and employee relations.
Victor is committed on providing businesses with the necessary support to become compliant and successful in their daily HR practices, following State and Federal employment laws.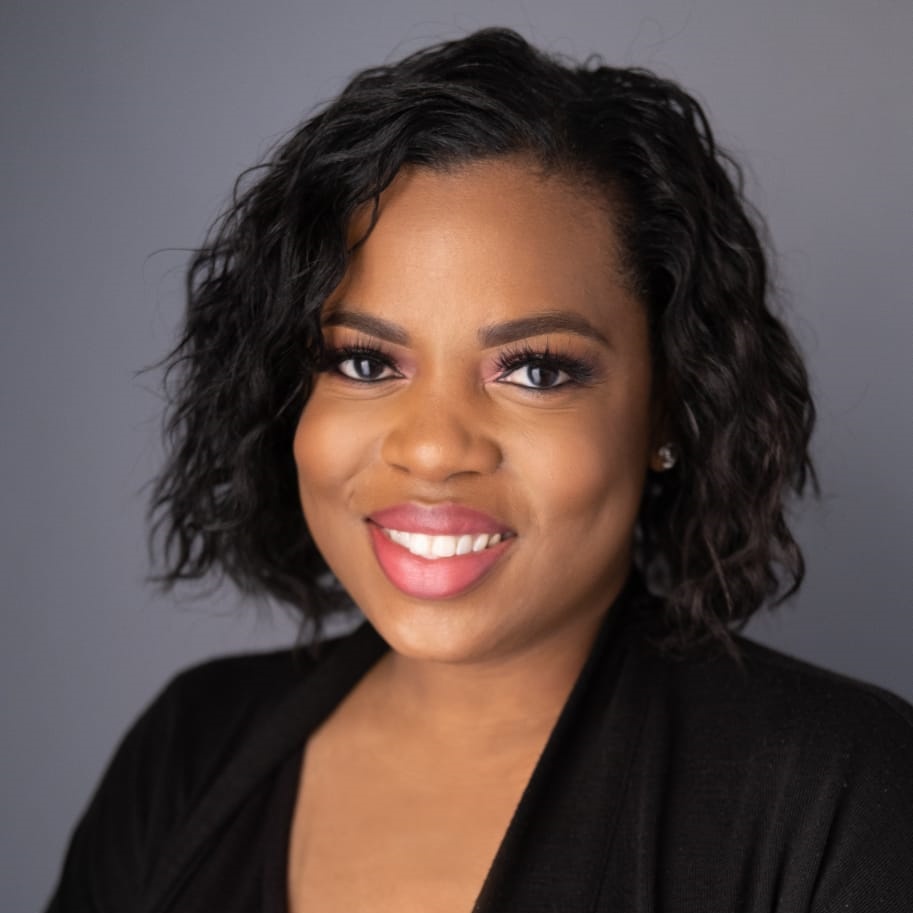 Porsha Jackson is a Human Resources Consultant with experience in Onboarding, Training, and SOP creation/revision. Porsha brings 10+ years of experience in human resource management in the Healthcare Industry, not only gaining extensive knowledge in the area of Benefits Administration but in management as well. As a seasoned Human Resources professional, Porsha is committed to honing her skills and building solid relationships with SW HR Consulting clients. She enjoys process improvement that helps organizations run their business effectively and efficiently.
As a graduate of Portland State University, Porsha obtained her Bachelor's degree in Business Management & Leadership practice which she utilizes to implement high-quality HR solutions solving an array of onboarding and training challenges within our client's organization. In her role as an HR Consultant with SW HR Consulting, she strives to deliver significant value by helping organizations harness opportunities to develop solid onboarding, training, and standard operating procedures to improve their operations.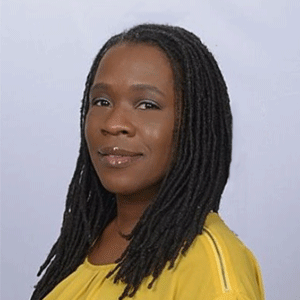 Talent Acquisition Consultant
Eddie has more than 10 years' experience in an array of human resources positions in diverse industries. She has held positions in HR departments in health care and manufacturing. Before joining SW HR Consulting in early 2018, Eddie served as a recruiter in the public transportation field.
In addition to recruiting, she specializes in counseling employees in finding deeper satisfaction in their work and personal lives. Prior to her career in HR, Eddie spent 10 years as an entrepreneur; this experience alone gives her an insider's perspective on the challenges faced by small business owners. Eddie holds a Bachelor of Human Services degree from the University of Phoenix in Grand Rapids, Michigan. Eddie enjoys partnering with clients to help them develop the processes, tools and resources to identify and retain top talent.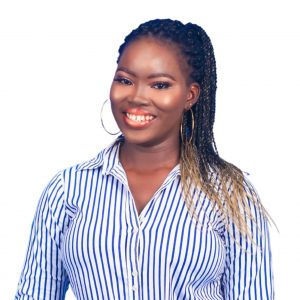 In her role as an Onboarding Specialist with SW HR Consulting she is highly organized, confident, and fearless in discharging HR Onboarding duties for our clients. Damilola tackles daily onboarding tasks with a can-do spirit,resulting in efficient onboarding experience for our clients employees. Her vast and exceptional research skills ensure she effectively analyze and design an onboarding framework that best suits our client organization.
Her passion for research led her to study molecular research tools and basic coding languages in a bid to foster her research in Bioinformatics. Her combined authenticity and expertise in research makes her a valuable asset to the team.
Damilola holds a Master's Degree in Plant Biology. Prior to joining SW HR Consulting, she was involved with research and teaching biological sciences and plant genetics, to be precise. She is also adept at learning, listening, and paying attention to minute details while imparting knowledge at the same time. Her diverse and excellent time management skills help to execute tasks effectively while meeting tight deadlines, ultimately driving excellent organizational results.
Damilola loves to learn new things and sees challenges as a way of learning while fostering rapid growth and development.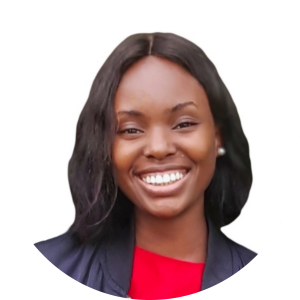 Mercy serves as an Onboarding Specialist with SW HR Consulting and she brings to the team wealth of experience in identifying and integrating new employees into newly founded and established organizations. As a people-oriented Human resources consultant, Mercy specializes in providing practical and innovative HR consulting support to clients in diverse industries, including Startups, Tech, and Non-profit work environment. Her approach always focuses on contributing to workplace culture as well as developing careers that are highly essential to the changing workplace.
Mercy excels at building and maintaining a dynamic work environment, creating human resources strategies, bringing a unique methodology for analyzing and resolving human resources challenges to our clients work environment. Her thoughtfulness and strategic work ethics ensure she delivers value leaving no stone unturned.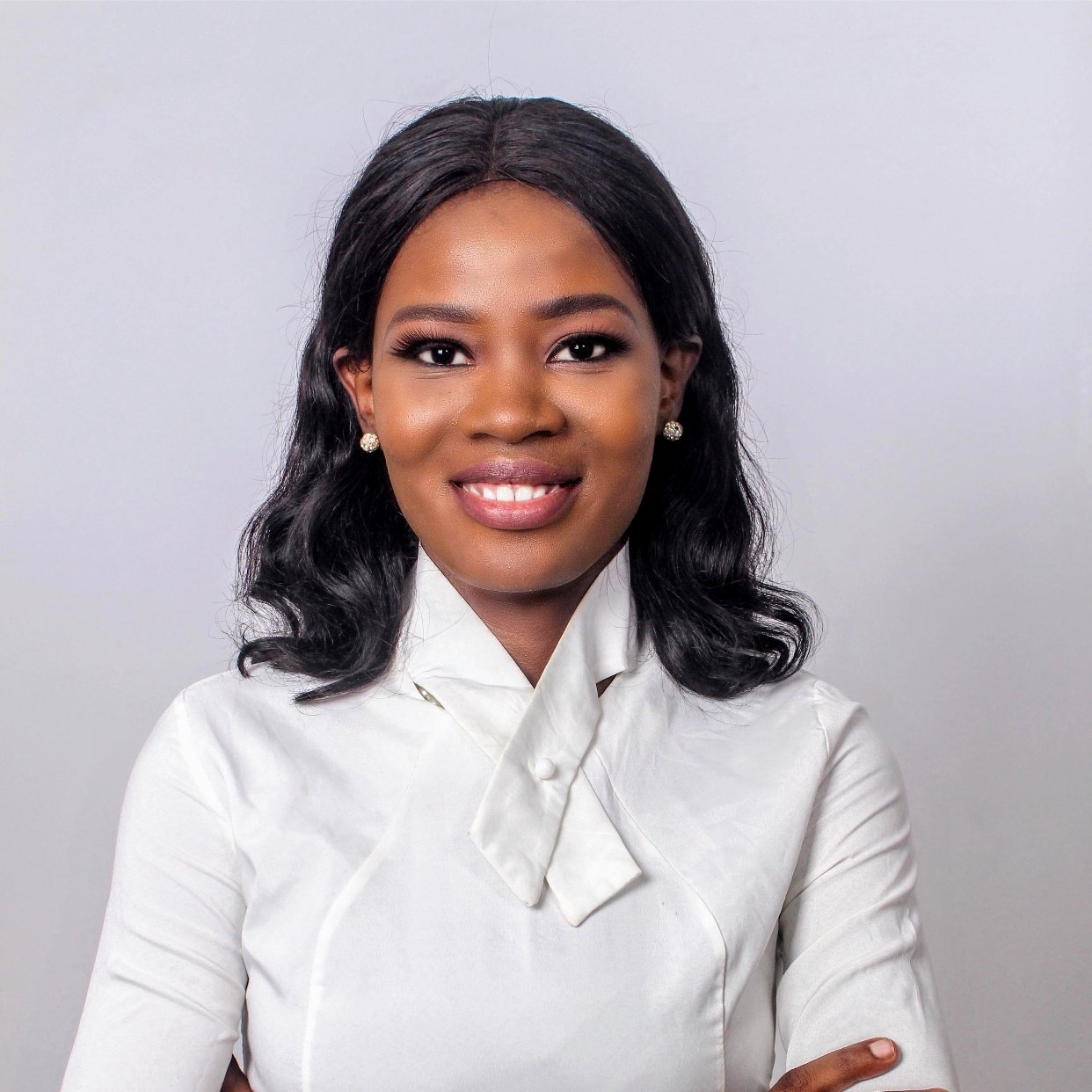 Answer Adeosun serves as SW HR Consulting HR Assistant, and she brings over two years of experience in virtual administrative support for organizations ranging from start-ups to established businesses, including Non-profits. Adeosun has a flair for helping others out in their day to day life. As a passionate HR assistant, she incorporates Human Resources management with diverse technical skills to deliver robust daily administrative support to ensure our company's' department runs smoothly.
Her vast knowledge of organizing files, record keeping, data entry, and handling customers' requests and queries allows her to enhance productivity and increase efficiency within our workplace. Since joining the team, she has maintained a passion for overseeing everything from JD drafting, interviewing, onboarding, HR document drafting, and employee management. Her goal is to assist our HR consultants in coordinating meetings and act as the liaison between SWHRC and clients, ensuring smooth and effective communication.
6 Steps to an HR Compliant Business
Subscribe to our newsletter and get a free guide, 6 Steps to an HR Compliant Business