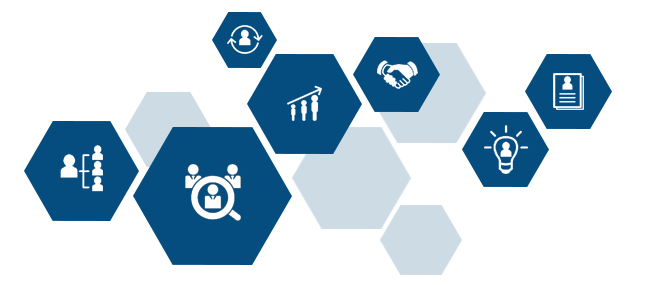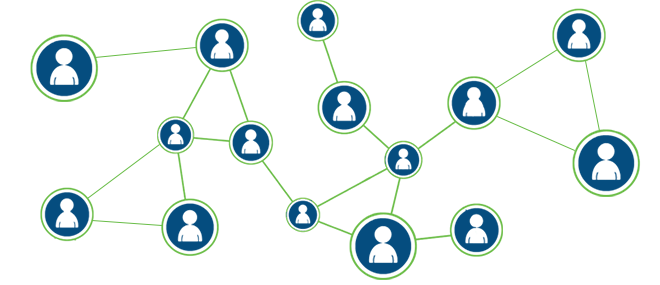 Independent Contractor Agreement
Independent Contractor Agreement
Organizations tend to enjoy operational efficiency and flexibility when operating with an independent contractor arrangement. To avoid unnecessary penalties and costs of negligence, SW HR Consulting LLC. can professionally draft and implement a detailed independent contractor arrangement. First, by understanding your business and human resources needs. Then, by tailoring the service to meet your business requirements, reducing legal and financial risks.
Handbook Creation
Employee Handbooks set guidelines that encourage employees to act in acceptable ways, helps ensure employees are well treated and helps win lawsuits. SW HR Consulting can create, revise or update and tailor handbooks to fit the company's requirements. Unlike other HR consultants, our Handbook Creation saves you time, money and gives you peace of mind knowing that your handbook is in line with today's ever-changing employment laws.
Training and Development Presentation (Up to 40 Slides)
Training and Development Presentation (Up to 40 Slides)
As the war for talent acquisition continues to intensify in today's global market, it is increasingly essential that the Training and Development of employees enhance organizational growth & improve employee's performance in their current roles. At SW HR Consulting, we customize your Training and Development Presentation to ensure your employees are equipped to deliver optimal performance on a regular basis.
Training Manuals(SOPs)
Professional HR Training Manuals are the key to delivering and concise business training and engaging development activities. This simple and straight-forward manual will successfully guide trainers into providing a section of intense but exciting training and ensure a polished impression for intending trainers alike. As dedicated HR experts, we customize the content to make the training exciting, engaging, and more relevant to your audience.
System Implementation
Implementing the right HR System can automate and improve business processes, allowing companies to reduce cost and maximize profit. The implemented system ensures the project meets all target goals whether they're small or large. SW HR Consulting LLC. offers a better implementation experience for organizations who plan to transform their HR and leverage our expert approach to ensure a successful outcome.
Workplace Investigations
When there are no proper measures to investigate workplace matters, even thriving organizations can experience huge setbacks that impact them financially and damage their reputation. When there are claims like wrongful termination, discrimination, retaliation and harassment, our investigators at SW HR Consulting LLC. are highly experienced to perform appropriate Workplace Investigations.
Job Description Creation
Creating a compelling Job Description does the primary task in attracting the most qualified candidates for your job. In today's competitive labor market space, a well-crafted job description is required to help your jobs stand out from other candidate seekers. At SW HR Consulting LLC., we engage your future employees through concise and compelling Job Descriptions that provide enough detail so candidates can understand the available role and what it entails to fill the space.
Compensation Analysis
To develop a reliable pay system, every organization needs to have a clear compensation philosophy that outlines what they pay, how they pay and why they pay the way they pay. SW HR Consulting LLC. helps to keep employees engaged and informed by strategically customizing your compensation reports based on geographic area, industry size, organization staff, revenue size, and profit status.
New Hire Paperwork Packet and Orientation Presentation
New Hire Paperwork Packet and Orientation Presentation
New Hire Paperwork Packets introduce employees to your company's' core culture and also ensure the company's compliance with labor and employment laws. SW HR Consulting LLC. has you covered with crucial information on what your employees need to know before assuming a position. We utilize state-of-the-art techniques to help you create a well-organized hiring package that protects your company against employment-related disputes.
Labor Law Posters
Now more often than usual, many businesses are mandated by law to display information about the health and safety of their workers. Failing to show valid and up-to-date employment law, health and safety information puts organizations at risk of non-compliance. SW HR Consulting LLC. helps companies display valuable information for employees to view. We also work with businesses and their staff to ensure their Labor Law Posters meet and exceed standard posting requirements.
Background Check
Background checking reveals that a candidate has the health, educational, and overall experience claimed. This procedure tells a lot about a prospective employee and a poorly performed background check can cost you more or land you into serious trouble. Identifying employees by their overall clean track record can inspire a greater hiring success. SW HR Consulting LLC. lets you make quick hiring decisions by providing timely, accurate and cost-effective background checks.
Record-Keeping Toolkit
Proper record keeping is essential in any organization. If you have a company with a good number of employees, keeping employee records can save you a lot of stress as well as enhance your productivity. Every organization, whether large or medium, needs SW HR Consulting LLC. to build a record keeping system that complies with government record keeping and their company's human resource policies.
On-Site Training or Workshop
On-Site Training or Workshop
On-site Workshops allows employees to learn and immediately apply what they've learned to improve their work environment. To help organizations build competencies and enhance the team's performance, our HR experts deliver on-site workshops that allow your team to feel comfortable honing their skills all from the convenience of your own workplace.
Professional Resume Creation
Professional Resume Creation
If you're experiencing difficulty finding a job, chances are you have been sending a poorly written resume to many employers. An expertly written resume increases your chances of getting hired by effectively marketing your skills, talents and other qualifications. With advanced expertise at targeting resumes to match position requirements, SW HR Consulting LLC. can propel your career.
6 Steps to an HR Compliant Business
Subscribe to our newsletter and get a free guide, 6 Steps to an HR Compliant Business