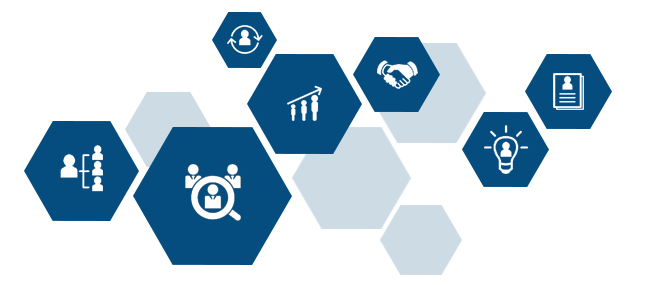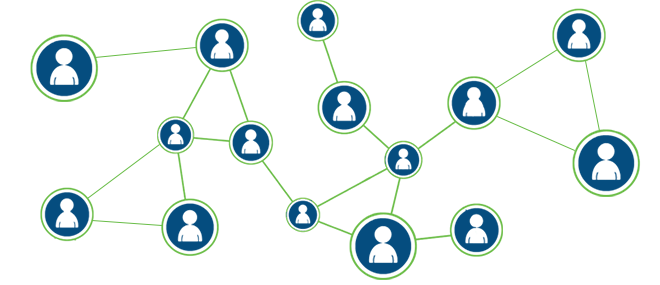 Independent Contractor Agreement
Independent Contractor Agreement
Organizations tend to enjoy operational efficiency and flexibility when operating with an independent contractor arrangement. To avoid unnecessary penalties and costs of negligence, SW HR Consulting can professionally draft and implement a detailed independent contractor arrangement. First, by understanding your business and human resources needs. Then, by tailoring the service to meet your business requirements, reducing legal and financial risks.
Handbook Creation
Employee Handbooks set guidelines that encourage employees to act in acceptable ways, helps ensure employees are well treated and helps win lawsuits. SW HR Consulting can create, revise or update and tailor handbooks to fit the company's requirements. Unlike other HR consultants, our Handbook Creation saves you time, money and gives you peace of mind knowing that your handbook is in line with today's ever-changing employment laws.
Training and Development Presentation (Up to 40 Slides)
Training and Development Presentation (Up to 40 Slides)
As the war for talent acquisition continues to intensify in today's global market, it is increasingly essential that the Training and Development of employees enhance organizational growth & improve employee's performance in their current roles. At SW HR Consulting, we customize your Training and Development Presentation to ensure your employees are equipped to deliver optimal performance on a regular basis.
Includes:
-PowerPoint Presentation
-Participant Workbook
-Certificate of Completion
Training Manuals(SOPs)
Professional HR Training Manuals are the key to delivering and concise business training and engaging development activities. This simple and straight-forward manual will successfully guide trainers into providing a section of intense but exciting training and ensure a polished impression for intending trainers alike. As dedicated HR experts, SW HR Consulting customize the content to make the training exciting, engaging, and more relevant to your audience.
System Implementation
Implementing the right HR System can automate and improve business processes, allowing companies to reduce cost and maximize profit. The implemented system ensures the project meets all target goals whether they're small or large. SW HR Consulting LLC. offers a better implementation experience for organizations who plan to transform their HR and leverage our expert approach to ensure a successful outcome.
Job Description Creation
Creating a compelling Job Description does the primary task in attracting the most qualified candidates to your job posting. In today's competitive labor market space, a well-crafted job description is required to help your jobs stand out from other candidate seeker's. At SW HR Consulting, we engage your future employees through concise and compelling Job Descriptions that provide enough detail so candidates can better understand the available role and what it entails.
New Hire Paperwork Packet and Orientation Presentation
New Hire Paperwork Packet and Orientation Presentation
When it comes to new hire paperwork, it can be difficult to wade through all the information out there, so here is a simple explanation of which forms employers are required to have by law, as well as those that are not required but still vital to both the onboarding process and the operation of your business. Whether you are a large or small business, it is important to have a well-organized hiring package for new employees. A hiring package is essentially a packet of employment-related forms and documents for the new employee, which is provided at the start of employment to help streamline the on-boarding process. The hiring package provides an introduction about your company culture, while ensuring your company's compliance with labor and employment laws. In addition, a well-designed hiring package may help to mitigate against employment-related disputes.
Labor Law Posters
Now more often than usual, many businesses are mandated by law to display information about the health and safety of their workers. Failing to show valid and up-to-date employment law, health and safety information puts organizations at risk of non-compliance. SW HR Consulting helps companies display valuable information for employees to view. We also work with businesses and their staff to ensure their Labor Law Posters meet and exceed standard posting requirements. SWHRC will supply 1 year of service delivery of professionally laminated State, Federal & OSHA notices compiled in one single 25.5`` x 39.5`` poster and will immediately ship your company new posters for no additional charge every time a mandatory update takes place, without any limits.
Virtual Training or Workshop
Virtual Training or Workshop
On-site Workshops allows employees to learn and immediately apply what they've learned to improve their work environment. To help organizations build competencies and enhance the team's performance, our SW HR Consulting experts deliver on-site workshops that allow your team to feel comfortable honing their skills all from the convenience of your own workplace.
Company Letterhead Template
Company Letterhead Template
SW HR Consulting will design a simple, professional and unique company letterhead that will fit your company brand. As you know branding is crucial to your business as it sets the tone for recognition by your customers and competitors. So why not stand apart and stand out with a professionally branded company letterhead from SW HR Consulting
6 Steps to an HR Compliant Business
Subscribe to our newsletter and get a free guide, 6 Steps to an HR Compliant Business